Kitchen Sale
The largest kitchen showrooms of the Netherlands
1000+ different German A-brand kitchens, possible in all sizes

The largest kitchen showroom in the Netherlands. Known from television!

Ordered today, delivered tomorrow! Unique in the Netherlands.
Come to our kitchen show and let our new kitchens and promotions (made possible also by our suppliers) inspire you. We always provide a relaxed atmosphere, with a drink and a bite to eat whenever you fancy. Enjoy the relaxed vibe at one of our megastores and find the kitchen of your dreams, as many have before you!
Continue on this page to learn more about Keukenwarenhuis.nl, our company values, what we offer and our shops, or click on the button to make an appointment with one of our English-speaking advisors.
UNIQUE KITCHEN PROMOTIONS
Enjoy our unique promotions right NOW in the largest kitchen showrooms in Ter Aar or Dordrecht. Come see us soon and take advantage of this promotion and the ample opening times. We will welcome you in a cosy atmosphere with a drink and a bite to eat!
WHY SHOP AT KEUKENWARENHUIS.NL?
FAMILY BUSINESS
Over 50 years ago our family business started selling kitchens and by now Keukenwarenhuis.nl has mega showrooms in Dordrecht and Ter Aar, the perfect locations to look for a kitchen! Take advantage of our years of experience and find your perfect match.
We have a passion for kitchens, but especially for our customers. Seeing you leave with a big smile if what makes our days!
TOTAL SOLUTION CARE-FREE KITCHEN DEALS
We pride ourselves in offering complete and care-free kitchendeals. All kitchens are priced as a whole, meaning including the appliances, countertop, assembly, mounting, etcetera!
Thanks to our large orientation corners, you can easily see, touch and feel all the different possibilities at your pace. Want some more information? Whenever you wish, our advisors are there to help you. No strings attached, all year long. 
LARGEST KITCHEN SHOWROOMS
At Keukenwarenhuis.nl there is a lot to see and do! Come and check out all of our 114 kitchens and find your perfect match, or sit down with one of our designers and create your own, at our stores in Ter Aar of Dordrecht. Scroll down for our locations, including a Google Maps overview so you can plan your trip straight away!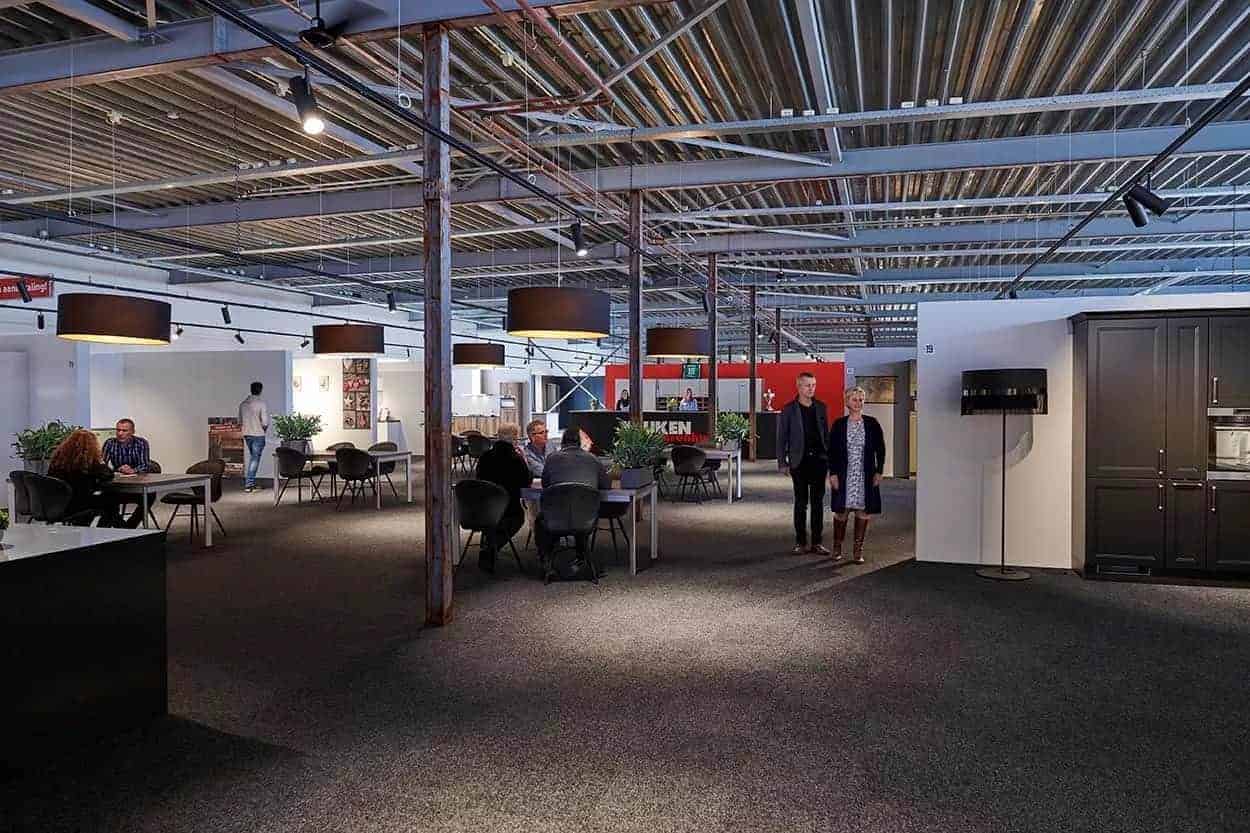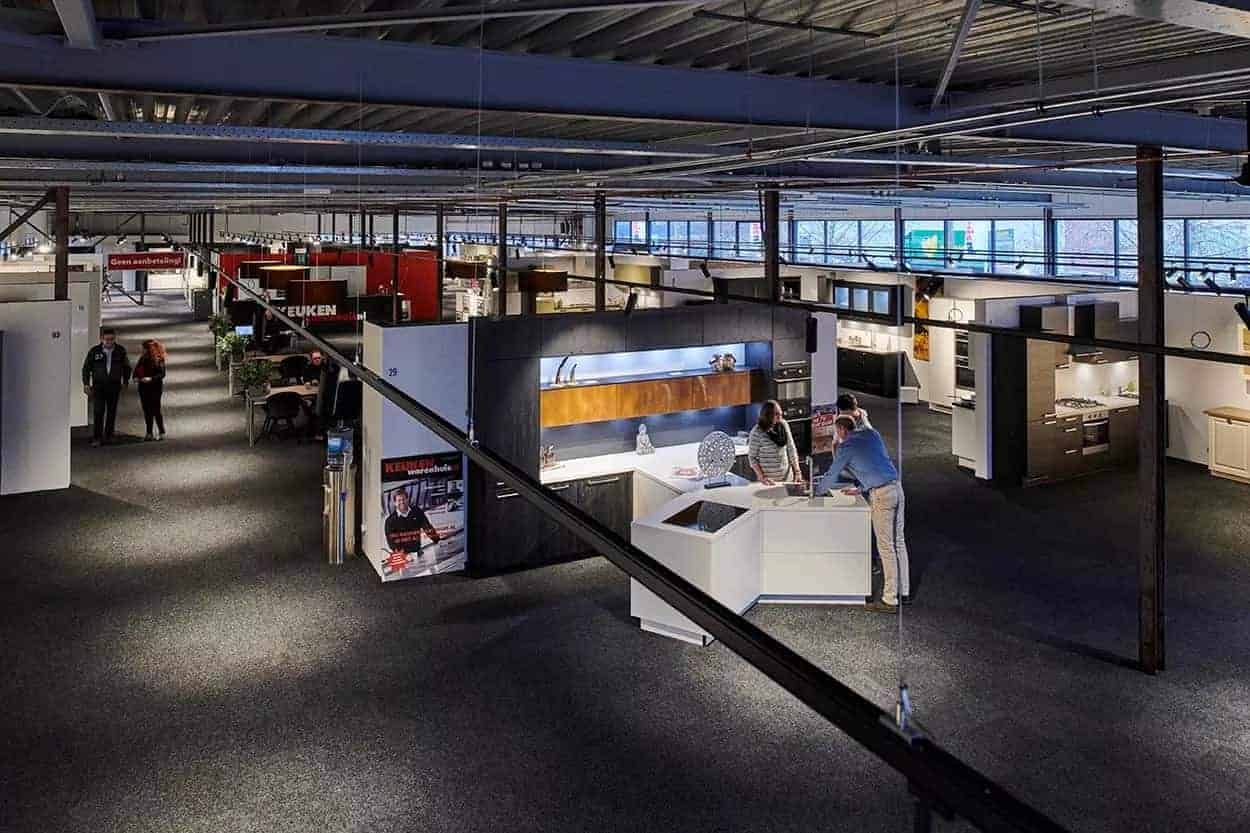 WHAT DO WE OFFER AT KEUKENWARENHUIS.NL?
CARE-FREE KITCHENS
Keukenwarenhuis.nl specialises in care-free premium brand kitchendeals, always at low costs and sold at half price. Our kitchendeals are complete, meaning they include appliances, countertops, counters, cabinets, etc. Naturally sold at online kitchen prices!
We take care of everything for you, including the assembly and all the necessary connections, so that you are ready and set to go straight away. You need not worry about anything, except of course enjoying your beautiful new kitchen!
IN STOCK KITCHENS
At Keukenwarenhuis.nl we have 1000 premium a-brand kitchens in stock. These kitchens can be delivered directly, with appliances, and can be fully designed to match your desired set-up. We also take care of the assembly for you.
Due to our super large stock we can provide your kitchen whenever you want. Nobody likes to wait, so why should you?
BRAND NEW KITCHEN COLLECTION
Keukenwarenhuis.nl has a brand new kitchen collection with the newest trends and kitchen innovations. Due to the short lines we have with our suppliers we can offer the latest models.
Our huge collection includes all sorts of kitchen styles, such as industrial kitchens, rural kitchens, handlebar-free kitchens, modern kitchens, senior kitchens, outlet kitchens, special kitchens and other many premium kitchens in stock.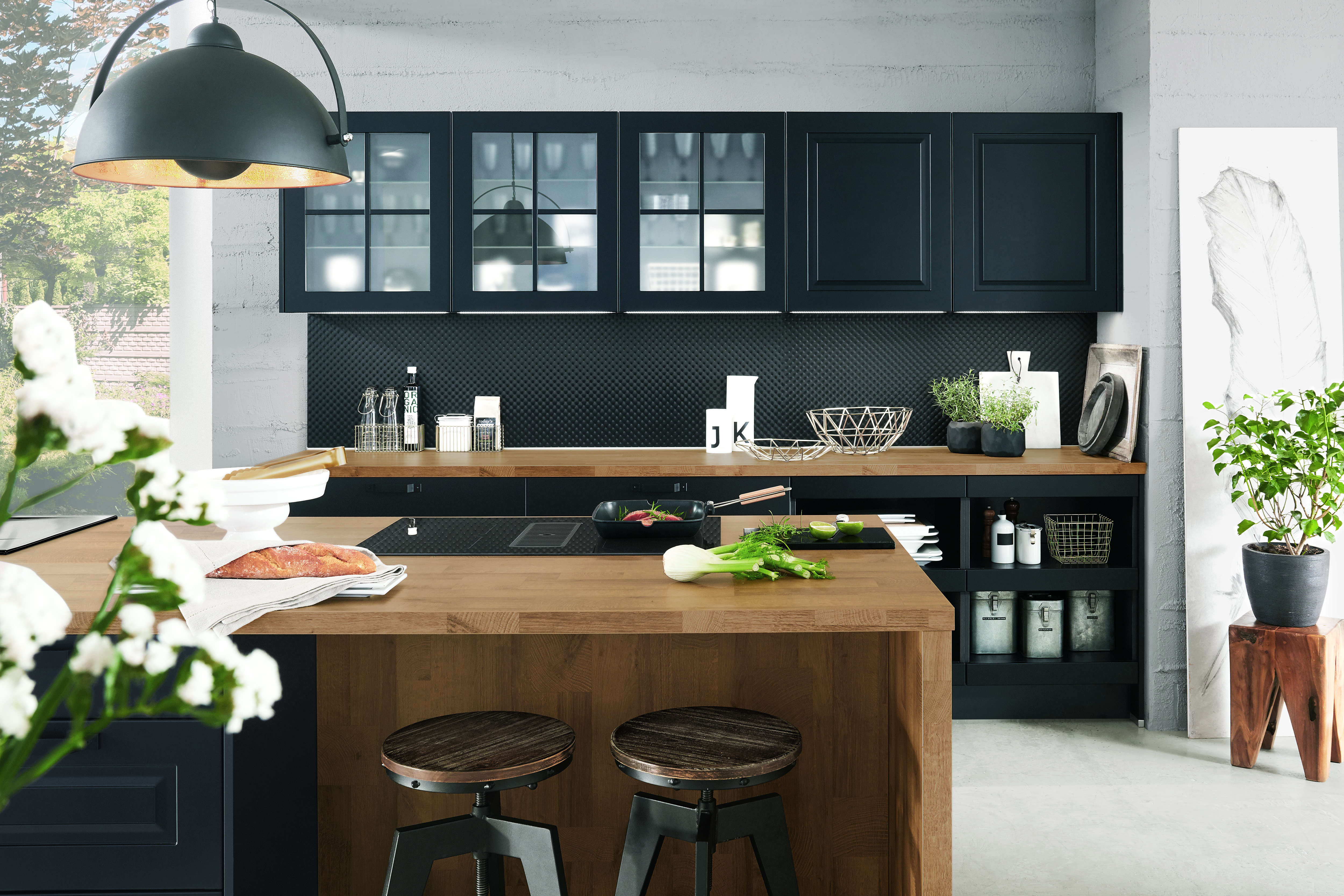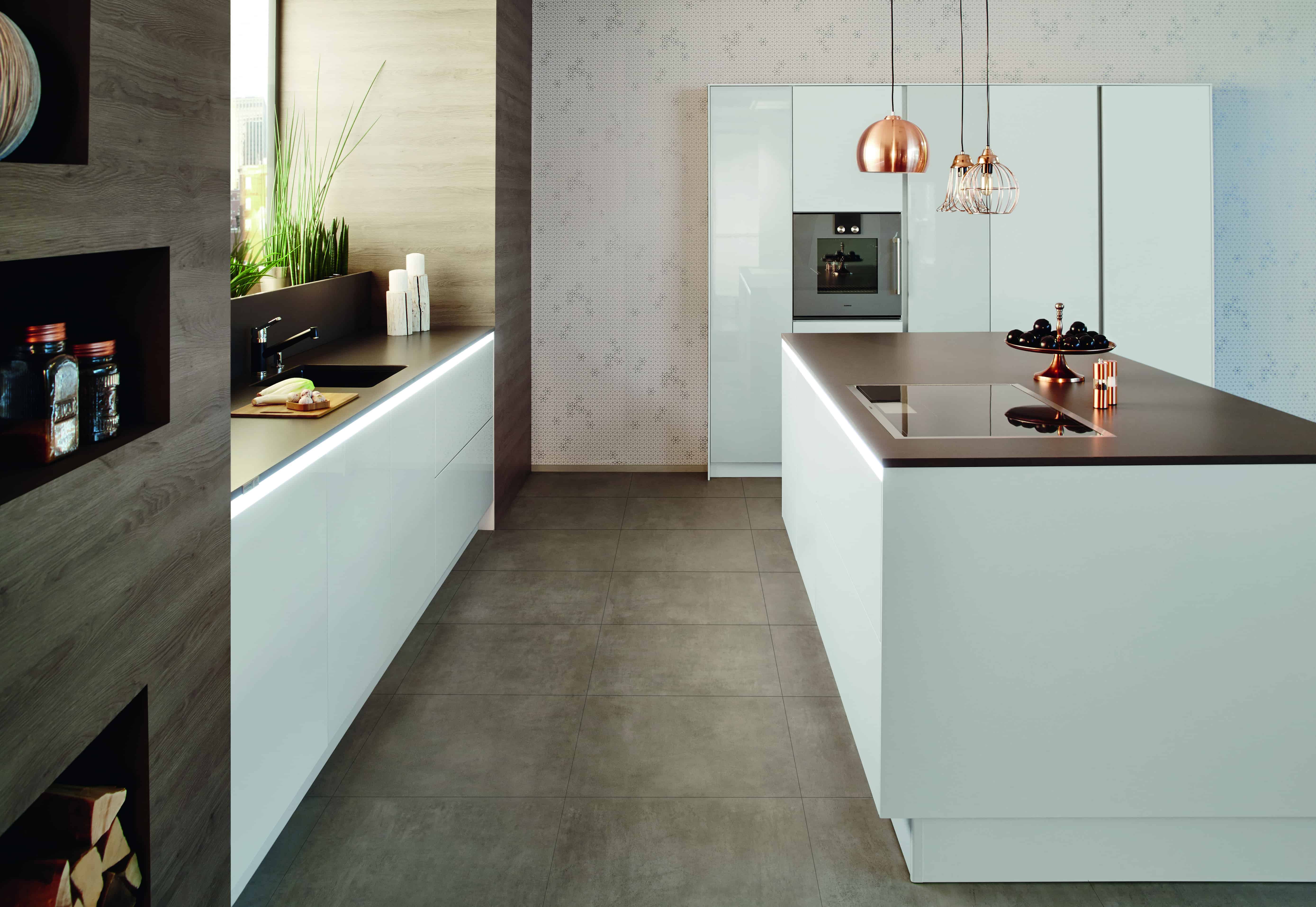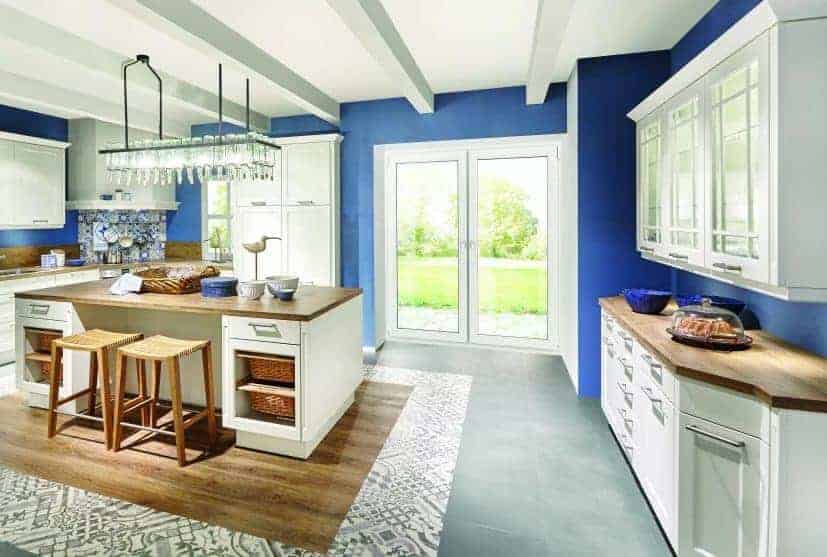 A SELECTION OF OUR KITCHEN STYLES
MODERN
TAVE A LOOK AT OUR MODERN DESIGN KITCHENS
RUSTIC
TAKE A LOOK AT OUR TRADITIONAL KITCHENS
INDUSTRIAL
TAKE A LOOK AT OUR INDUSTRIAL KITCHENS
KEUKENWARENHUIS.NL TER AAR
Stobbeweg 21, Ter Aar (ZH)
Largest Showroom in NL – 10.000 m2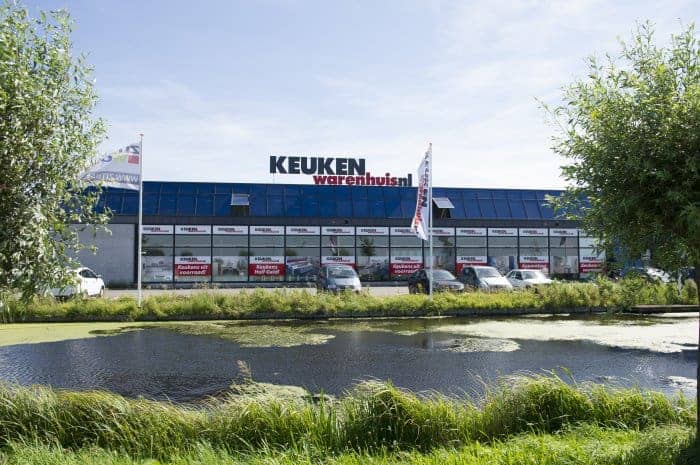 KEUKENWARENHUIS.NL DORDRECHT
Einsteinstraat 29, Dordrecht.
Largest Showroom of the region – 2.500 m2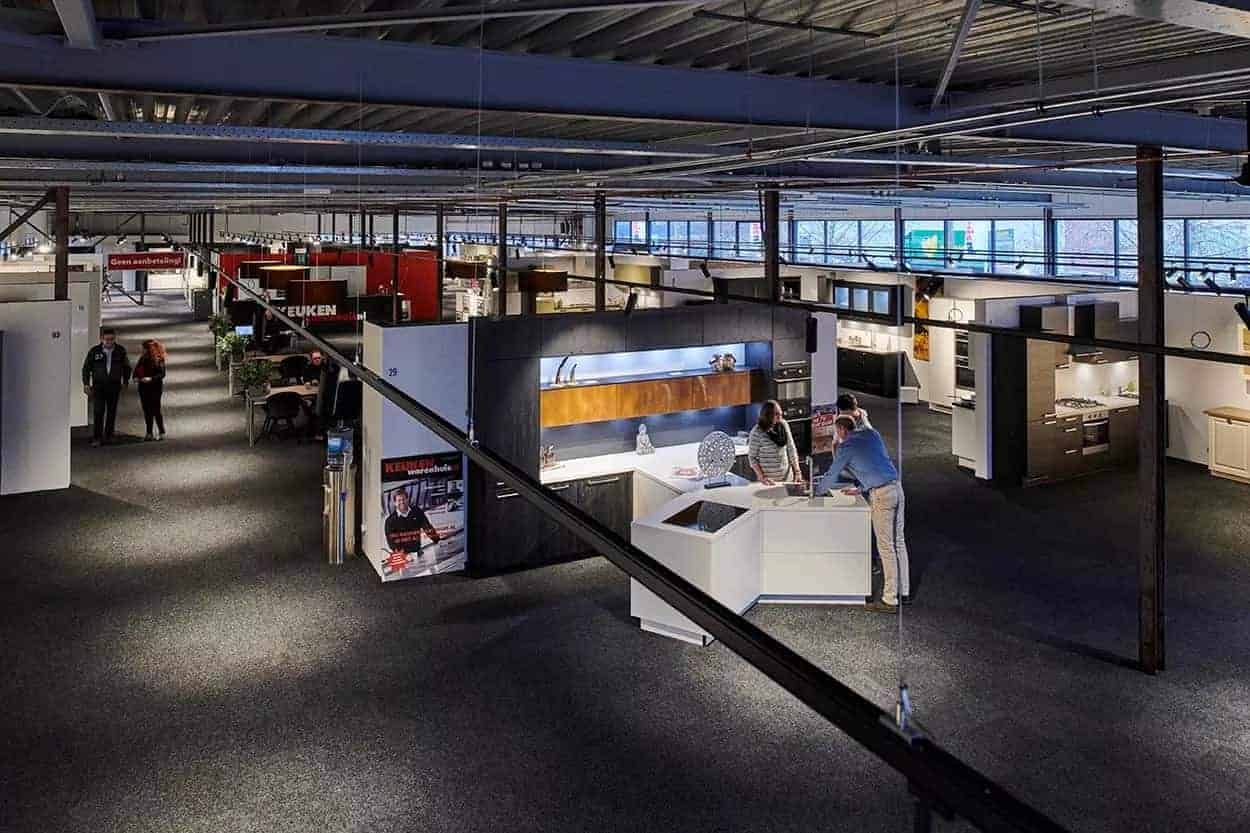 OPENING HOURS
Monday: 10am – 18pm
Tuesday: 10am – 18pm
Wednesday: 10am – 18pm
Thursday: 10am – 22pm
Friday: 10am – 22pm
Saturday: 9am – 18pm
FURNITURE SHOW
There is also a furniture show at the Zitmaxx Woonwinkel Ter Aar:
with 15.000 m2 of furniture,

together with Keukenwarenhuis.nl at the same location 25.000 m2 for your house,

perfect to enjoy a nice and relaxed day of home-shopping!
MAKE AN APPOINTMENT FOR AN ENGLISH-SPEAKING ADVISOR
If you wish to be attended by an English-speaking sales representative, it is advised to make an appointment. This way, we can ensure we have the right person to meet you straight away at one of our shops.
You can make an appointment by clicking on the following button, or by using the form below. We even have a special present for appointments during off-hours!
FAMILY BUSINESS

CARE-FREE KITCHENDEALS FOR HALF PRICE

APPLIANCES SOLD FOR OUR INTERNET PRICES

1000 KITCHENS – MADE TO FIT – IN STOCK

POSSIBLE TO RESERVE 6 MONTHS IN ADVANCE
ORIENTATE IN A COSY AND RELAXED ATMOSPHERE

ALL OUR KITCHENS ARE FULLY PRICED

UNIQUE AND SAFE WORKING METHOD

CHOOSE AND BUY IN 2 SIMPLE STEPS

ASSEMBLY THROUGHOUT THE ENTIRE COUNTRY