THE BEST INDUSTRIAL KITCHENS, ALL IN ONE MEGA SHOWROOM!
Keukenwarenhuis.nl is the expert in industrial kitchens in all shapes and sizes. The coolest and sturdiest industrial kitchens can be viewed in our complete and well-structured showrooms!
Come NOW and check them out in the largest kitchen showrooms of the Netherlands!
THE COOL AND STURDY INDUSTRIAL KITCHENS OF KEUKENWARENHUIS.NL
AN INDUSTRIAL KITCHEN IS STURDY
A typical characteristic of the loft and industrial kitchens at Keukenwarenhuis.nl is their sturdy appearance. This cool ambiance comes from the robust materials, the industrial kitchen appliances and the sturdy kitchen accessories.
Popular materials are robust types of stone and stainless steel. For example, the counter top is often made from concrete, stainless steel or Quartztop composite. For the cabinets, the stainless steel- of concrete-look are popular choices.
Another characteristic of the industrial kitchen is the sturdy design, such as a freestanding cooker and a large steel hood. These trends are reflected in the accessories, such as the cool magnetic knife strip on the wall.
AN INDUSTRIAL KITCHEN IS TOUGH
Sturdy and robust materials are used in industrial or loft kitchens. These stout materials are known for their durability. Naturally every material has different characteristics in terms of wear, impact and heat resistance, but in general they are quite tough and resistant to common wear and tear.
For example, stainless steal is waterproof and can handle very high temperatures. A downside is that steel scratches easily. But, does that really matter? We believe an industrial kitchen becomes cooler and sturdier with age!
AN INDUSTRIAL KITCHEN BECOMES MORE BEAUTIFUL OVER TIME 
An industrial kitchen is meant to be used! Due to the sturdy and robust characteristics a loft kitchen actually becomes better with age. A little scratch here and there, more than anything, adds character.
Due to the typical rugged finishing in an industrial kitchen, little damages, dents or scratches actually enhance the sturdy look of your kitchen.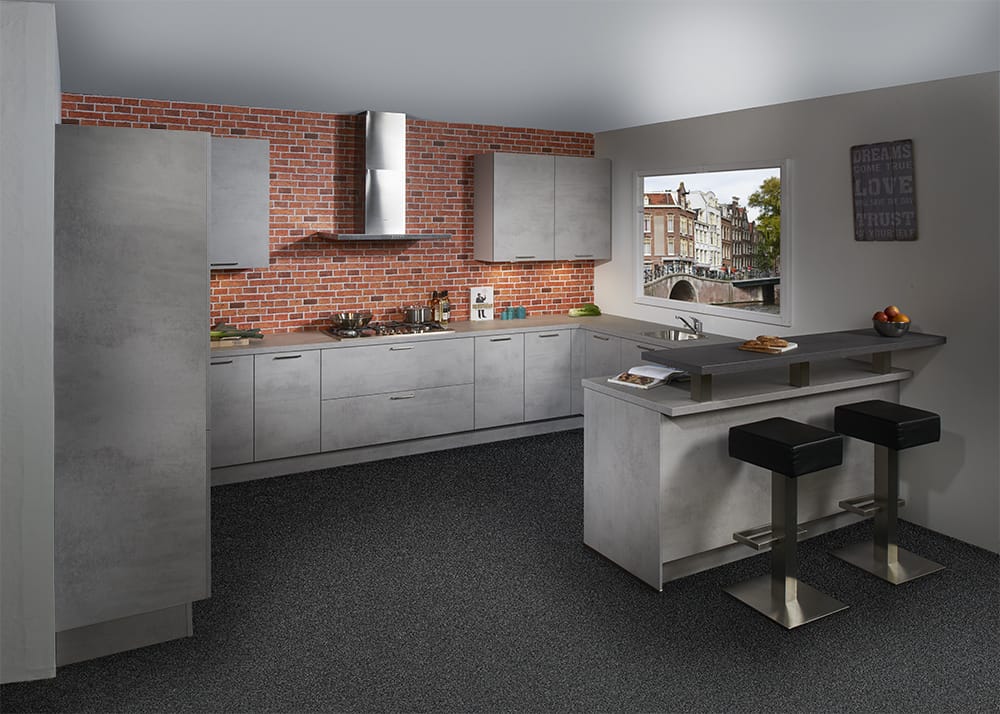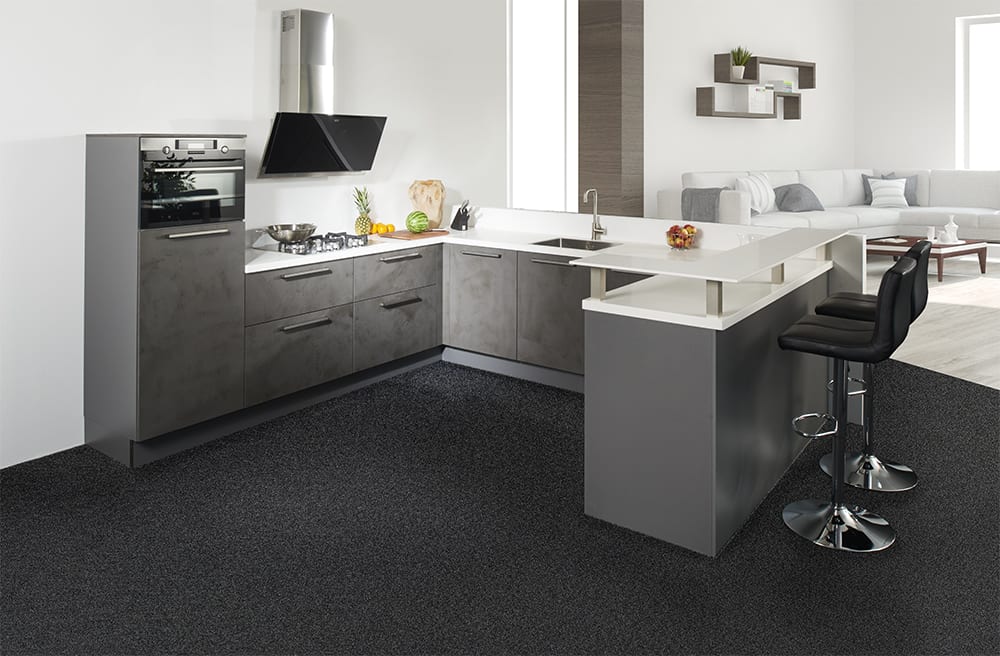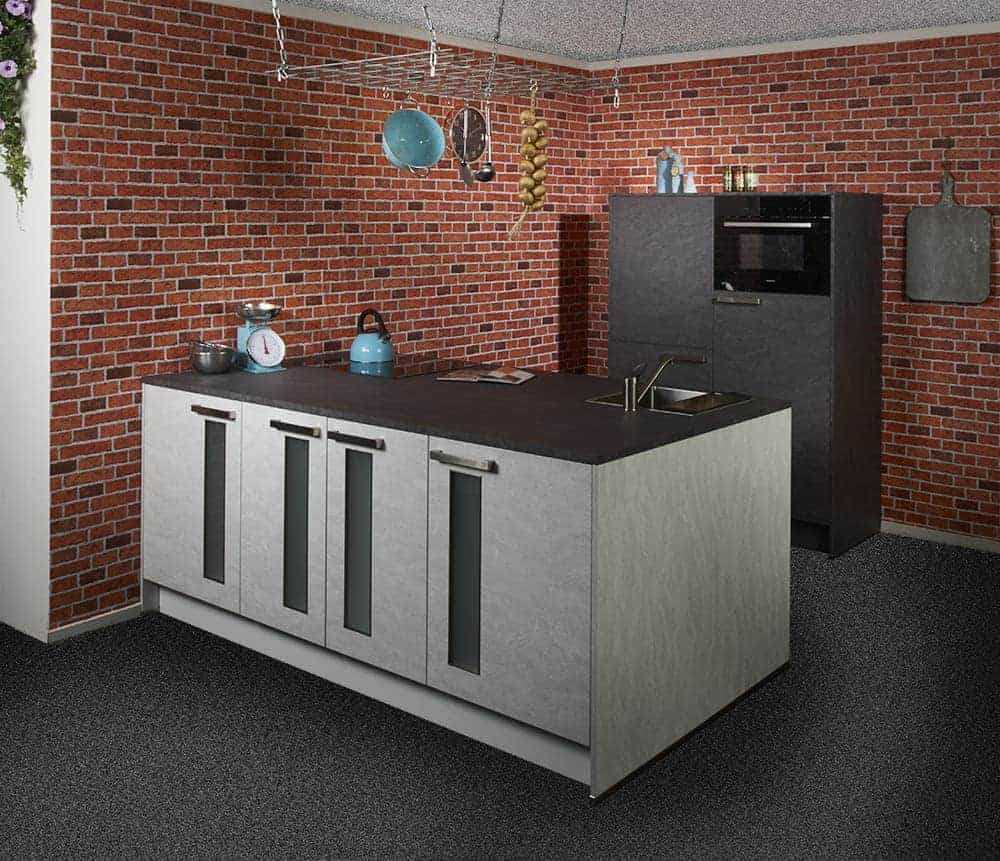 WHY SHOP AN INDUSTRIAL KITCHEN AT KEUKENWARENHUIS.NL?
LARGEST PRODUCT RANGE OF INDUSTRIAL KITCHENS
FAMILY BUSINESS WITH OVER 50 YEARS OF EXPERIENCE
LARGEST KITCHEN SHOWROOMS OF THE NETHERLANDS
KEUKENWARENHUIS.NL IS THE EXPERT ON CARE-FREE INDUSTRIAL KITCHEN DEALS FOR HALF PRICE
The family business Keukenwarenhuis.nl specialises in affordable A-brand Industrial Kitchens, which are sold completely care-free for half price. Care-free means we take care of everything, including the measurements, transport, assembly, and any other necessary aspects.
In other words, you needn't worry about anything, except of course enjoying your new kitchen! All these services are included in the netto prices shown in the showrooms, so afterwards there are no nasty surprises. Naturally all showroom kitchens can be adapted to your wishes, with a price drop or increase according to the changes.
FAMILY BUSINESS

CARE-FREE KITCHENDEALS FOR HALF PRICE

APPLIANCES SOLD FOR OUR INTERNET PRICES

1000 KITCHENS – MADE TO FIT – IN STOCK

POSSIBLE TO RESERVE 6 MONTHS IN ADVANCE
ORIENTATE IN A COSY AND RELAXED ATMOSPHERE

ALL OUR KITCHENS ARE FULLY PRICED

UNIQUE AND SAFE WORKING METHOD

CHOOSE AND BUY IN 2 SIMPLE STEPS

ASSEMBLY THROUGHOUT THE ENTIRE COUNTRY