THE BEST RUSTIC KITCHENS, ALL IN ONE SHOWROOM!
Keukenwarenhuis.nl is the expert for rustic kitchens in all shapes and sizes.
Come NOW and check them out in the largest kitchen showrooms of the Netherlands!
THE TRADITIONAL AND COSY RUSTIC KITCHENS OF KEUKENWARENHUIS.NL
THE TRADITIONAL RUSTIC KITCHEN IS COSY
The rustic kitchens of Keukenwarenhuis.nl truly bring you the atmosphere of yesteryear. These traditional kitchens are warm and cosy, and hence the perfect place for having breakfast with the family, or a cosy dinner with friends.
Whatever the occasion may be, one thing is certain: the rustic kitchen is super cosy and snug. In other words, the perfect place at home to spend time with your friends and family. This cosiness and warmth is also portrayed in the rustic kitchens in our showrooms!
THE RUSTIC KITCHEN IS ORNAMENTAL AND DECORATIVE
A typical characteristic of the rustic and traditional kitchens are the ornamental and decorative elements. Where a modern kitchen designs strives voor sleek simplicity, less is more does not apply for the traditional kitchen.
Popular are the ornamental pilasters and decorative bread baskets. Also the kitchen accessories and appliances may be visible and cosy. For example, straw baskets, visible kitchen utensils, or a sturdy freestanding cooker.
The decorative aspect is also applied to the kitchen cabinets. There are several types of decorative kitchen fronts, ornamental handles, and more.
The advisors at Keukenwarenhuis.nl would like to help you put together your perfect rustic kitchen!
A RUSTIC KITCHEN IS 'MODERN'
The atmosphere of yesteryear does mean a rustic kitchen cannot include the technological innovations of today! A traditional kitchen may look, well, more traditional, but this needn't be the case for the mechanical elements, appliances and accessories.
The rustic kitchens of Keukenwarenhuis.nl are fully equipped with the newest innovations for appliances and other aspects. This way you can enjoy the cosy warmth, without having to forget about comfort.
A RUSTIC KITCHEN CAN BE COMBINED WITH OTHER INTERIOR STYLES
Are you the proud owner of a modern house? Or is your interior sleek and edgy? Also then the rustic kitchen can be a wonderful addition to your home.
By adding a cosy rustic kitchen to a sleek interior your home will get a fresh and tasteful combination of styles.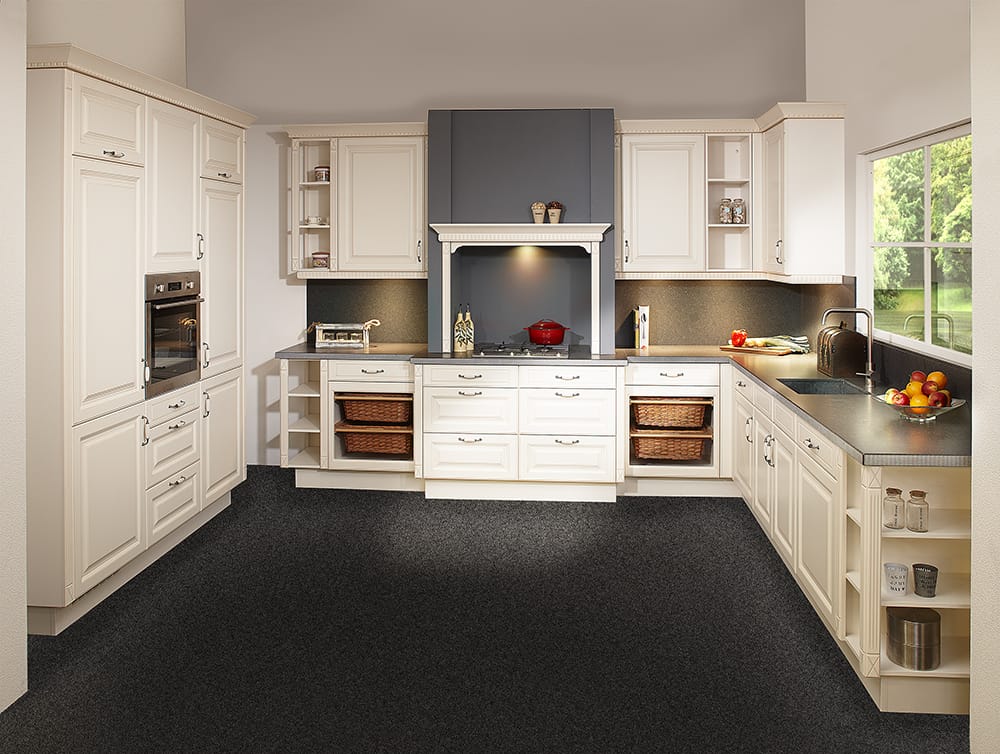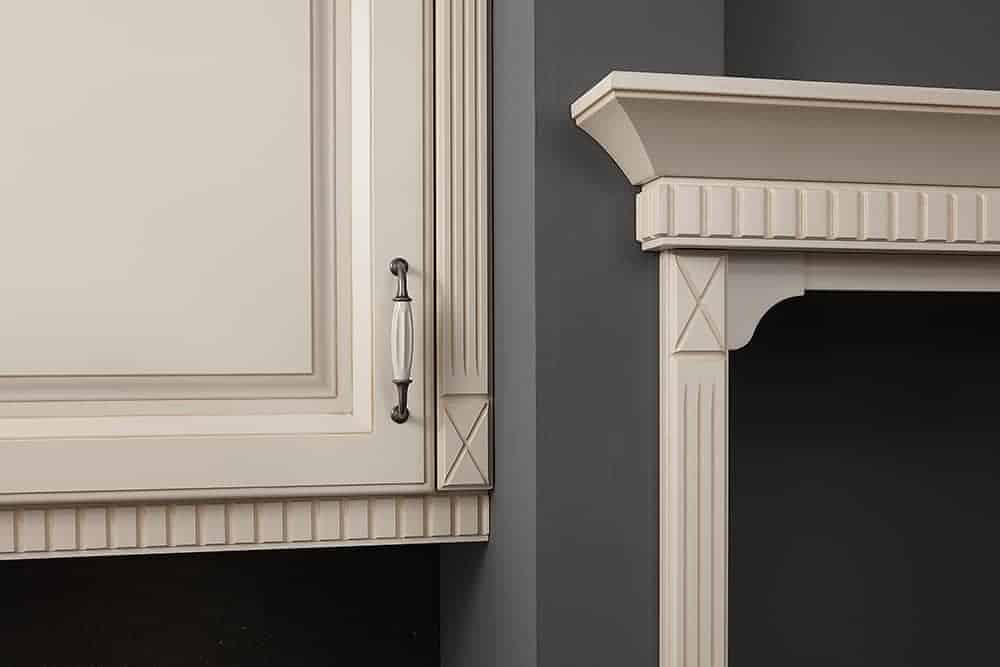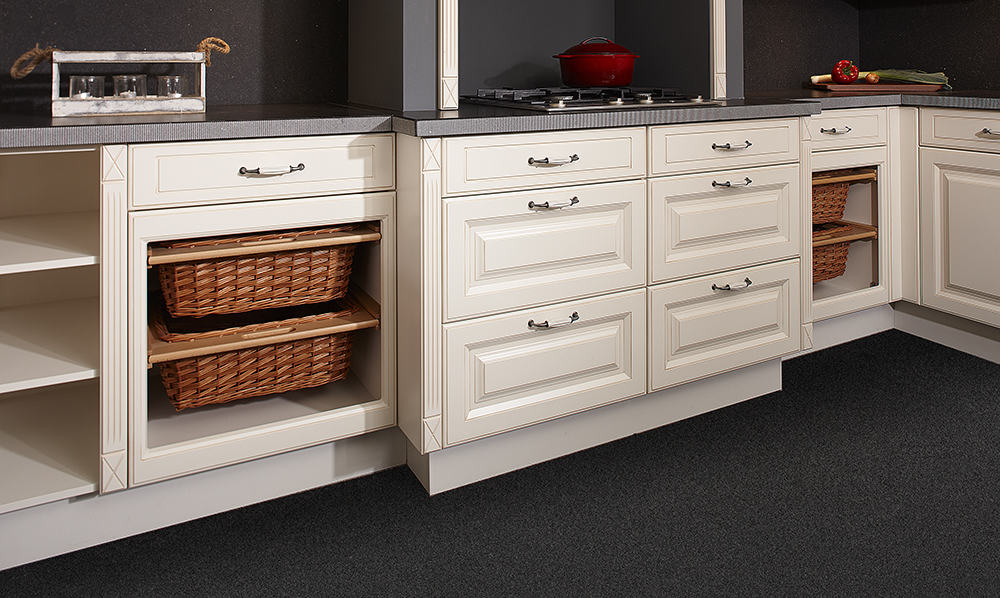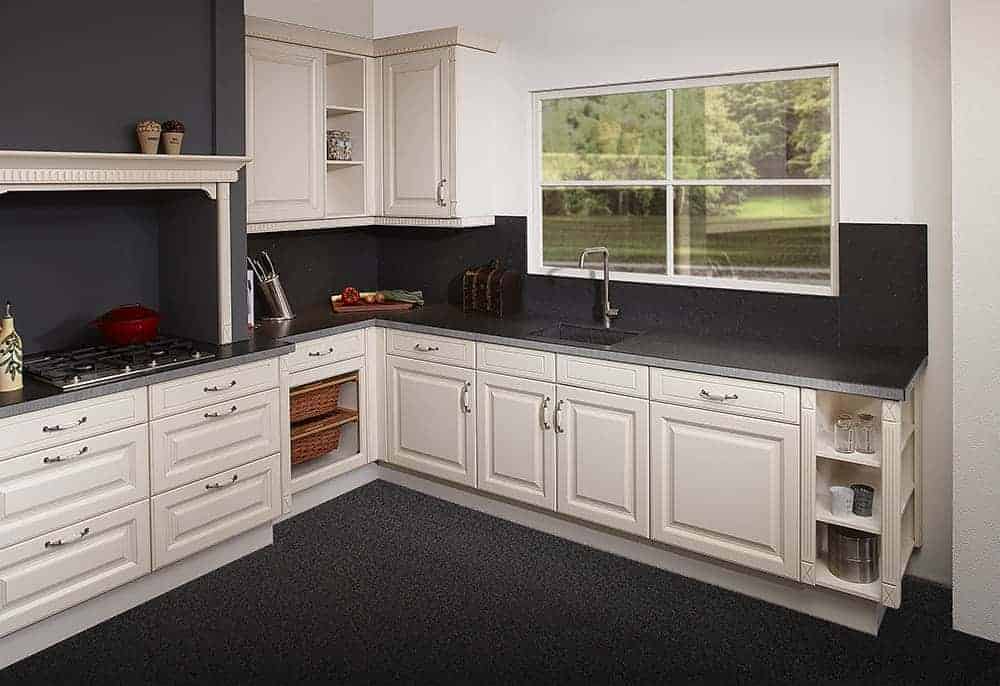 WAAROM EEN LANDELIJKE KEUKEN BIJ KEUKENWARENHUIS.NL?
GROOTSTE EN BREEDSTE ASSORTIMENT VAN LANDELIJKE KEUKENS
FAMILIEBEDRIJF MET 50 JAAR ERVARING EN DE BESTE ADVISEURS
GROOTSTE KEUKEN SHOWROOMS VAN NEDERLAND
KEUKENWARENHUIS.NL IS THE EXPERT FOR CARE-FREE RUSTIC KITCHENDEALS FOR HALF PRICE
The family business Keukenwarenhuis.nl specialises in affordable A-brand Rustic Kitchens, which are sold completely care-free for half price. Care-free means we take care of everything, including the measurements, transport, assembly, and any other necessary aspects.
In other words, you needn't worry about anything, except of course enjoying your new kitchen! All these services are included in the netto prices shown in the showrooms, so afterwards there are no nasty surprises. Naturally all showroom kitchens can be adapted to your wishes, with a price drop or increase according to the changes.
WOULD YOU LIKE TO SEE THE ENTIRE COLLECTION?
WE WOULD LOVE TO WELCOME YOU, THE COFFEE IS READY!
FAMILY BUSINESS

CARE-FREE KITCHENDEALS FOR HALF PRICE

APPLIANCES SOLD FOR OUR INTERNET PRICES

1000 KITCHENS – MADE TO FIT – IN STOCK

POSSIBLE TO RESERVE 6 MONTHS IN ADVANCE
ORIENTATE IN A COSY AND RELAXED ATMOSPHERE

ALL OUR KITCHENS ARE FULLY PRICED

UNIQUE AND SAFE WORKING METHOD

CHOOSE AND BUY IN 2 SIMPLE STEPS

ASSEMBLY THROUGHOUT THE ENTIRE COUNTRY